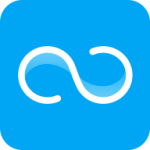 Name :
ShareMe - aka. Mi Drop
Last Updated :
14 month ago
Package :
com.xiaomi.midrop
Size :
6.2MB
Version :
1.27.5
Installs :
3912
Install ShareMe from Google Play
Description
ShareMe is rated 9 out of 10 App in Tools category. The App gives the multiple user friendly features on Tools for Android Phones. For more informations about ShareMe you could visit Xiaomi official website. ShareMe - aka. Mi Drop Android is available in .apk file with us, Download the App package free of cost. Recently the version updated to 1.27.5, you can find the old version of this com.xiaomi.midrop.
Read More ...
The App is installed more than 3912 times on our online portal. The Size of apk file is 6.2MB for Android, for less size you can try lite version. Related and alternate pro Apps for ShareMe are Mi GetApps, 2Flash, Google Account Manager, Virtual DJ Mixer 8, Depra Cleaner, etc.
An Ad-free file sharing & transfer app
Mi Drop has been rebranded to ShareMe.
New name and faster connectivity.
ShareMe - An ad-free P2P file transfer tool that works without connecting to the internet
More than 200 million users are using it. Just ask for it. ShareMe!!
-Support all Android devices
-Share files without internet or mobile data usage
-Send and receive all types of files
-200 times faster than Bluetooth, the highest speed goes up to 50M/s
-Share files in 1 tap, without complicated step
-Intuitive and user-friendly UI.


[Main features]
Transfer & share all kinds of files
Quickly share images, videos, music, apps, and files between mobile devices anytime
and anywhere you want. Transfer all kinds of files to your friends in few seconds.
Share files without the Internet
Transfer files without using mobile data or connecting to the network at all. Free of network connection. Free of internet. Free of mobile data.
Lightning fast speed
ShareMe transfers files really fast, 200 times faster than Bluetooth.
Transfer files between all Android devices
All Android devices are supported! Use the preinstalled version of ShareMe on Mi Devices
or simply download the app from Google Play.
Intuitive and friendly UI
ShareMe has simple, clean, and user-friendly transfer files interface. All files are sorted into categories(e.g., Music, Apps, Images) which makes them easy to find and share.
Resume interrupted transfers
No worries if your transfer got interrupted due to a sudden error. You can resume it
with a simple tap without starting over.
The only Ad-Free file transfer tool in market
The only Ad-Free file transfer tool in market. Simply UI makes you feel comfortable.
Send large files without limitation
Sharing photos, music, videos, apps, documents and any other file types of unlimited file size.
Multiple languages supported: Bahasa Indonesia, Bengali, Chinese, English, Español, Português, ???????? ?????, ?????????? ????, Ti?ng Vi?t
New Features
1. Rebranding of Mi Drop to "ShareMe" and related changes 2. File selection made fun with added animation 3. Improved connection establishment logic for stability 4. "Share to phone" -- Added option to share files in Gallery, File manager and other apps