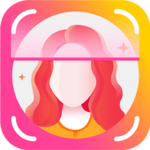 Name :
ForeSeer - Aging Face, Future Baby, Gender Swap
Last Updated :
29 month ago
Package :
com.faceagingapp.facesecret
Size :
25MB
Version :
1.01
Installs :
3774
Install ForeSeer from Google Play
Description
ForeSeer is rated 9 out of 10 App in Photography category. The App gives the multiple user friendly features on Photography for Android Phones. For more informations about ForeSeer you could visit ForeSeer official website. ForeSeer - Aging Face, Future Baby, Gender Swap Android is available in .apk file with us, Download the App package free of cost. Recently the version updated to 1.01, you can find the old version of this com.faceagingapp.facesecret.
Read More ...
The App is installed more than 3774 times on our online portal. The Size of apk file is 25MB for Android, for less size you can try lite version. Related and alternate pro Apps for ForeSeer are MV Master, MV Master Pro, Boo, Effect Master, FaceApp, etc.