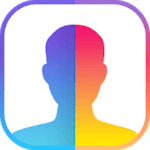 FaceApp
3.4.9.1

FaceApp Inc
APK Size :
10MB
Version :
3.4.9.1
APK Package :
io.faceapp
App Developed by :
FaceApp Inc
Total Install :
2160
Last Updated on :
4 month ago
Install from :
Google Play
New Features
Old filters, new improvements.
Description
FaceApp is rated 10 out of 10 App in Photography category. The App gives the multiple user friendly features on Photography for Android Phones. For more informations about FaceApp you could visit FaceApp Inc official website. FaceApp - Pro Android is available in .apk file with us, Download the App package free of cost. Recently the version updated to 3.4.9.1, you can find the old version of this io.faceapp.
The App is installed more than 2160 times on our online portal. The Size of apk file is 10MB for Android, for less size you can try lite version. Related and alternate pro Apps for FaceApp are ZAO, MV Master, ZAO English, Boo, MV Master Pro, Effect Master, etc.
Perfect selfie with just one tap
Get magazine cover quality for any selfie with just a few taps! Powered by FaceApp AI, the most advanced neural portrait editing technology. Improve your selfie or just have fun with gender swap, hair styling and other free amazing transformations.
Improve
??Hollywood-ready selfies with the Impression filters
??Change hair color and style
??Apply perfect evening or day makeup
??Find your perfect beard/mustache style
??Add a beautiful smile
??Replace background with a single tap
??Apply color filters, lens blur, and numerous other tools
Have fun
??Swap genders
??Let AI find your best hairstyle and color
??Change your age
??Add amazing tattoos
??Let AI find the best style for you
??Check out the Hitman, the Heisenberg filters and many other mind-blowing transformations